Community Room
75 Main St., Middlebury
Songs, fingerplays, rhymes, stories, and dancing fun with Ms. Tricia. Geared to kids birth - 3 years. For more information contact Tricia.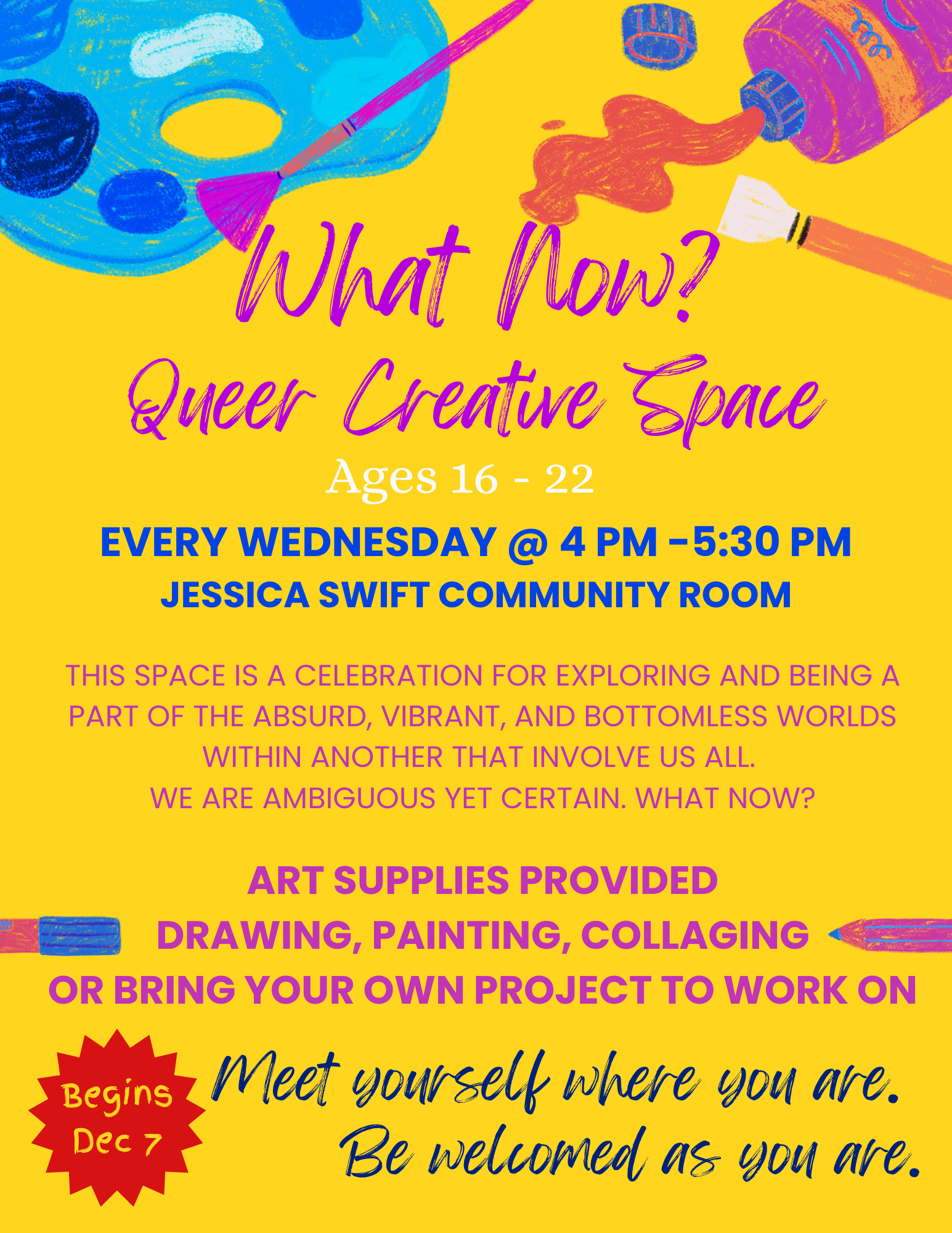 Community Room
75 Main St., Middlebury
We welcome LGBTQ+ folks ages 16-22 who seek an open and affirming community for creative projects! This space is a celebration for exploring and being a part of the absurd,…
Yoga Philosophy VIRTUAL Prem Prakash Join Prem Prakash for an ongoing discussion of yoga philosophy.  Click here to register.