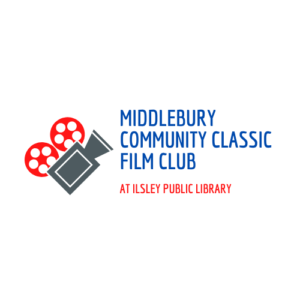 The Middlebury Community Classic Film Club
Announces our Spring 2022 Series: A Higher Loyalty and the Test of Character
Four Outstanding Films with Discussions February 17, March 17, April 14, and May 26.
Steve Gross, Club Convener
February 17. 12 Angry Men (1957).  Discussion via Zoom and Ilsley (Depending on COVID conditions) 6:30-7:30 PM
The trial is over. The jury has adjourned. Everyone is ready to convict a young man of a terrible crime, except one man. Under heavy pressure to relent to the will of the group, this man presses forward methodically with a quiet passion to uncover the truth. But the heat is oppressive and tempers are short. Starring Henry Fonda, Lee J. Cobb, E.G. Marshall, and Ed Begley, this film is considered one of the great courtroom dramas winning awards in the US and around the world.
March 17. Biologie! (1990). Discussion via Zoom and Ilsley (Depending on COVID conditions) 6:30-7:30 PM
Just before the fall of the Berlin wall and the end of a divided Germany, a teenage East German girl finds that a nearby construction project is being planned in an environmentally protected area. The project violates the law and she aims to stop it.  Her cause is noble but will she go too far? Featuring Stefanie Stappenbeck, Katrin Klein, Dietlind Stahl, and Peter Dommish, Biologie! dared to bring light to a subject that was classified by the East German government.
April 14.  Patterns (1956). Discussion via Zoom and Ilsley (Depending on COVID conditions) 6:30-7:30 PM
Corporate America in the 1950's was hardly known for its openness to dissent. Still, this period, more the home of 'The Man in the Gray Flannel Suit' than anything else, had its share of ethical conflicts. What happens, for instance, when a young engineer is promoted to corporate headquarters only to find out that he is merely a pawn in the CEO's scheme to replace an aging executive who fights for the firm's workers? Rod Serling, famed creator of The Twilight Zone, wrote the screenplay. This film features Van Heflin, Beatrice Straight, Everett Sloane, and Ed Begley.
May 26.  American Violet (2008). Discussion via Zoom and Ilsley (Depending on COVID conditions) 6:30-7:30 PM
The day starts out like any other but soon we see a SWAT team preparing for a major drug raid at a housing project. Pandemonium and panic soon follow. Suspects, all African American, are rounded up and soon booked. Though working miles away, Dee Roberts is arrested as well. But she's innocent. Will she take an unfair plea bargain offered by a racist district attorney or will she risk spending years in prison by fighting back?  This film is based on a true story and features Nicole Beharie, Will Patton, Alfre Woodard, Malcolm Barrett, and Tim Blake Nelson.
A word about logistics for this series:
All films in this series are available on Kanopy. View the films whenever you like and please join us for the discussions; they are really powerful. 
While we all hope that the pandemic is headed for a new and less menacing phase, we are not there yet. So, screening films together is still something we will have to patiently wait for. In the meanwhile, we plan to continue our hybrid system of holding discussions over ZOOM as well as having several of us on hand at the Ilsley lobby. We will reach out to the community in plenty of time with specifics as we move through this series. As we start our fifth year and eleventh series, we thank all of you for your continued enthusiasm and support for the Middlebury Community Classic Film Club!