The Ilsley Public Library a place for teens to gather, socialize and learn. Below you'll find upcoming events. Check back often as our calendars update regularly!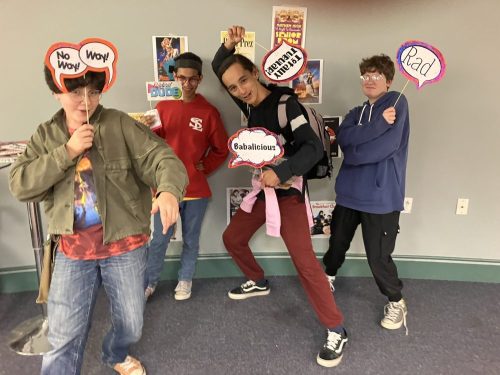 Teen Advisory Group (TAG)
Plan exciting and interesting teen programs, meet new friends, and gain experience for job and college applications.
New members always welcome!
All new members (and their recruiters) will earn a yummy 'welcome' treat at their second meeting.
6th - 12th Grade.
For more information about TAG, including the date of our next meeting, email kathryn.laliberte@ilsleypubliclibrary.org.
Upcoming Programs and Registrations:
Parent/Teen Night: Sewing Edition
Friday, January 13th, 5:30-7:30PM
Location: Ilsley Public Library, Community Meeting Room
Local sewing teacher Kris Andrews will be on hand for this event. Teens can bring their favorite adult and come sew a zippered felt cake pouch. No experience necessary. Dinner and all materials provided.
FREE, but registration is required. Email lindsey@teencentervt.org to register.
After-Hours Lounge
Dungeons & Dragons,
Special One-Night Quest
Friday, January 27th, 5:30-8:30PM
Location: Ilsley Public Library, Community Meeting Room
Calling all sellswords and spellslingers, rogues and fighters! The mayor has a once-in-a-lifetime opportunity for those with the courage to face danger and the desire to bring home loads of coin! Join Kathryn and Drew for a one night DnD campaign. All levels of experience welcome. Dice and characters provided. Come learn the ins and outs of DnD edition 3.5 and help save the town!
Space is limited. Registration is required. Please email kathryn.laliberte@ilsleypubliclibrary.org to register.