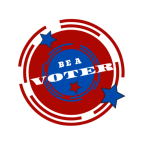 A nonpartisan resource for local and state election information. 
November 8, 2022
Click here to see a  Middlebury sample ballot.
Items to be voted on:
Proposal 2

Proposal 5

U.S. Senator

Representative to Congress

Governor

Lieutenant Governor
State Treasurer
Secretary of State
Auditor of Accounts

Attorney General

State Senator

State Representative

Probate Judge
Assistant Judge
State's Attorney
Sherriff

High Bailiff

Justices of the Peace
Election Calendar/Important Dates
Vermont General - Election Tuesday, November 8, 2022
 Early Voting
Begins 45 days before the election and ends 1 day before the election.
Vermont General Election held on Tuesday, November 8, 2022
Early Voting - Sunday September 24, 2022 - Monday, November 7, 2022
Candidates and Ballot Measures
Find information on what is on the ballot in your town here.
Candidate Guidelines
Information on becoming a candidate can be found here.
Vote By Mail
Vote By Mail - use this link to request your ballot by mail
Voter Registration
To register in Vermont you must:
be a citizen of the United States

be a resident of Vermont

be 18 years of age on or before Election Day
Click here to check your voting registration status. 
Ways to Register:
To register online. 

https://olvr.vermont.gov/

You can register in person at the polls.  You will need to bring:

● Valid photo ID (driver's license or passport)

● Current utility bill

● Current bank statement

● Another government document containing your residential address.

Visit your Town Clerk's office to register in person.  

Service members, their eligible family members and overseas citizens can use the FPCA to both register to vote and request their absentee ballots.

FVAP.gov

  

If you have been convicted of a felony you can register to vote.  For more information visit

Restore Your Vote

.
Absentee Ballot
Any registered Vermont voter may apply for an absentee ballot and vote by mail.
To request an absentee ballot. 
Voted absentee ballots are due to your town clerk's office by the day of the election.
Once you receive the ballot, carefully read and follow the instructions.

Sign and date where indicated.

Mail your voted ballot back to the address indicated on the return envelope.

Your voted ballot must arrive by the deadline or it will not be counted.