Genealogy & Local History
Ilsley holds a wealth of local history information that is available for researching. This collection includes: circulating and reference books, atlases, family histories, genealogies, periodicals, government imprints, and pamphlets.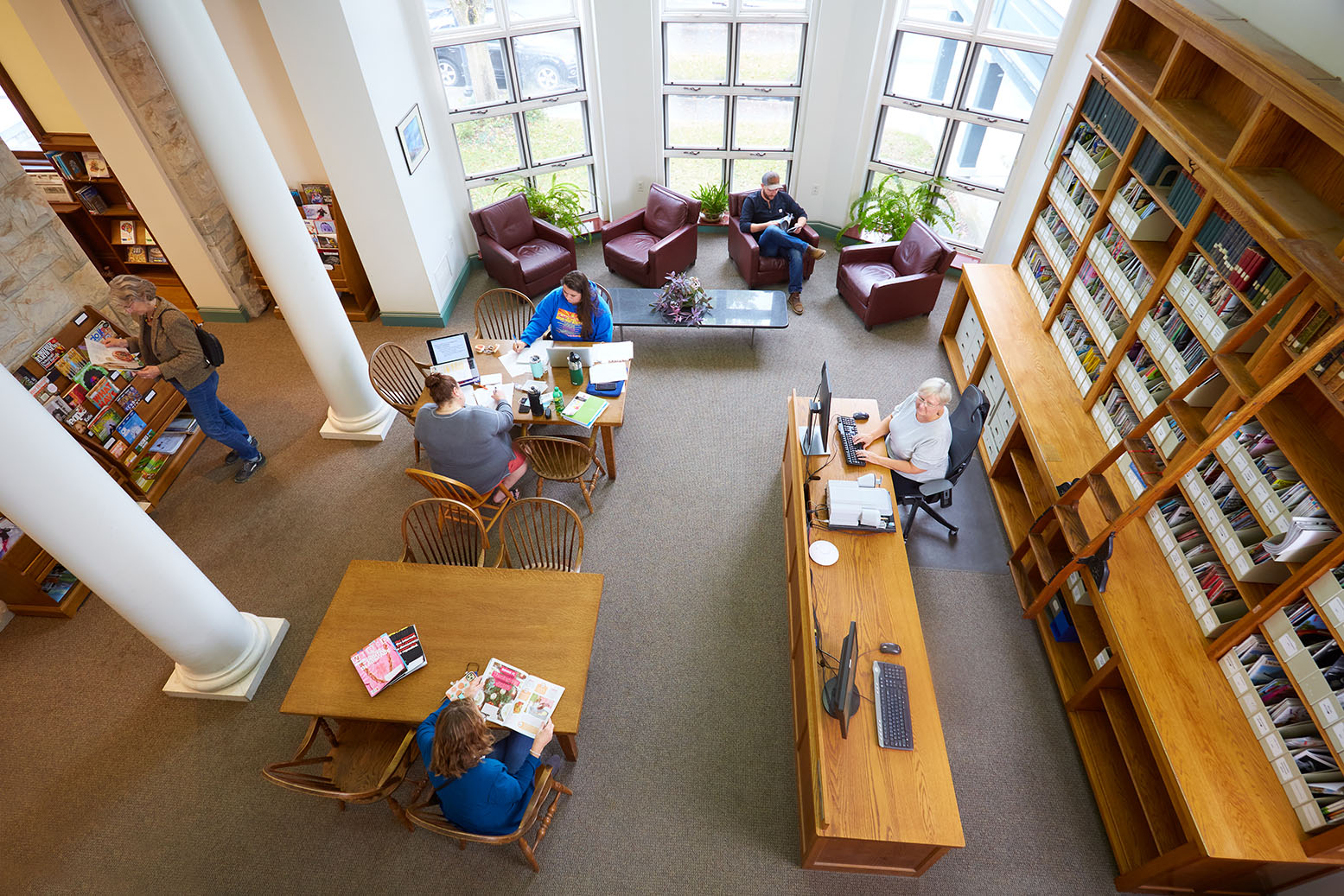 The library also holds a collection of newspapers on microfilm covering Middlebury and Addison County during the 19th and 20th Centuries.
Newspaper microfilm and our microfilm reader are located in the Reference Room. Ask us if you need assistance.
The Vermont Newspaper Project provides a detailed listing of historic Vermont newspapers and what locations own them.
You'll find the index to Vermont Newspapers organized by town from Genealogy Vermont at the link below.
Early editions of the Burlington Free Press, the Rutland Herald, and many other newspapers have been digitized.
Following are some additional genealogy resources that can be accessed on the World Wide Web: