The library is a place for people to gather, socialize and learn.  Community groups regularly use our space for meetings, classes and sharing.  Meetings at the library are always open to the public and welcome new members and visitors.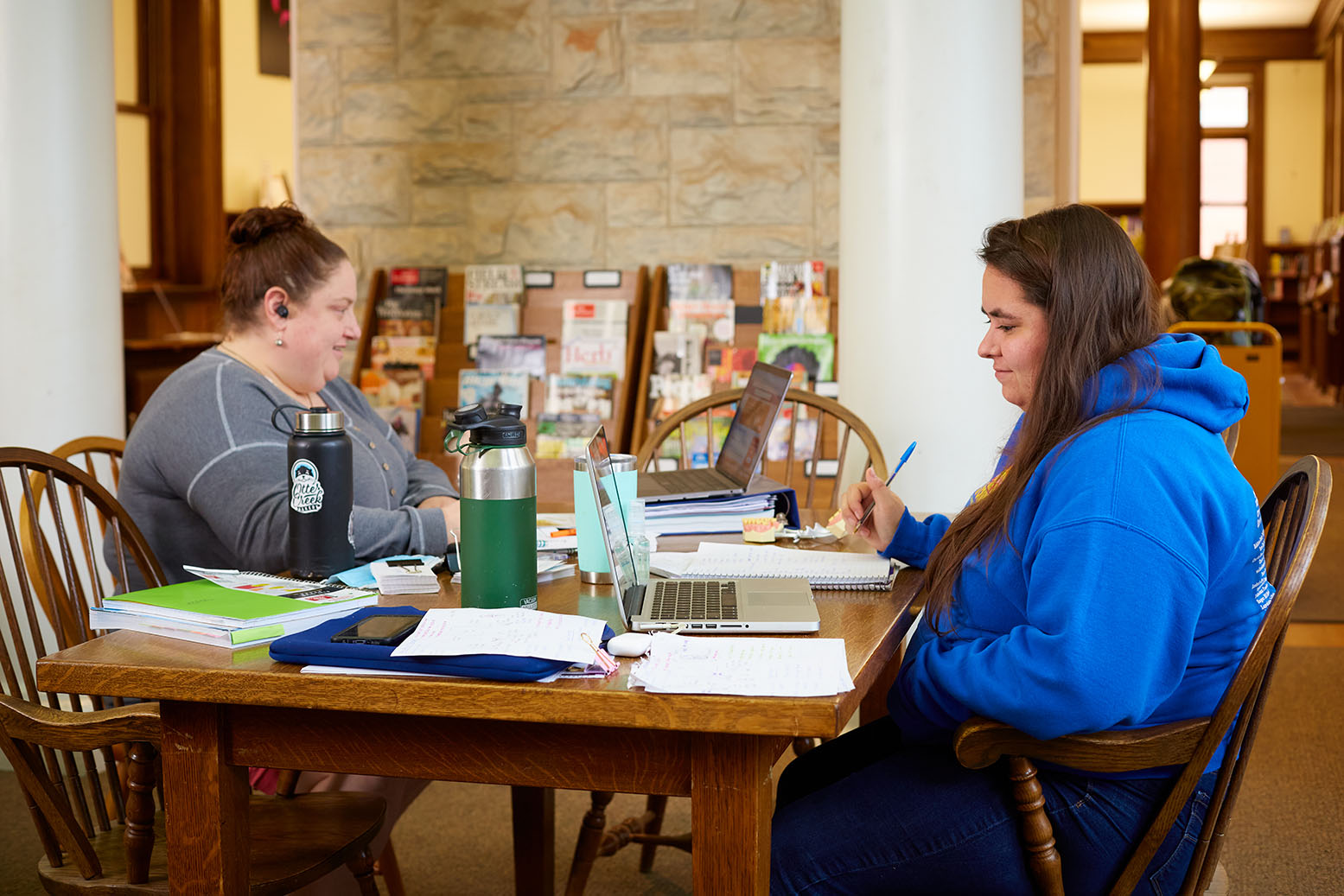 We Want Your Feedback!
Have you attended a program recently?  If you have, please take a minute to fill out the program evaluation.  We use this information to inform our planning of future programs and services.  Thank you for taking the time to let us know what you think.
Snapshot Series is an upgrade to VT Humanities' long-running First Wednesdays lecture series.  VT Humanities staff spent many hours speaking to the nine libraries statewide regarding the benefits and drawbacks to an online format.  With Snapshot, VT Humanities  is hoping to keep the best community-building aspects of First Wednesdays while expanding the benefits of virtual events.  Each Talk will take place in-person, but now will also be live-streamed.  Each lecture will be available as a recording shortly after the event concludes, as well as some audio-only podcast episodes.
The season will begin earlier, in September, and end later, in May.  Nearly every week in the season will feature a Snapshot event.  Below is the schedule for live events at IPL through December 2023.  You can find the full schedule of events through December 2023 at the VT Humanities website.
Wednesday, September 13 @ 1:00PM
When Cultures Collide
Enter the world of the DeafBlind with Rene Pellerin as he recounts stories from his personal experiences as a DeafBlind person living with Usher Syndrome.  Rene The Unstoppable uses humor to tell stories of his travels with and without support, frustrations and comic blunders experienced in both the hearing and deaf worlds, and how he's overcome obstacles along the way.
Death Café
Wednesday, September 13 @ 4:00PM
Hosted by Palliative Support Services @ Porter Hospital
Death Café is an international movement started in Europe.  At a Death Café, people gather to eat cake, drink tea, and discuss death in a relaxed open setting.  A Death Café is a group directed discussion with no agenda, objective, or themes. It is a discussion group, rather than grief support or counseling session.  Facilitators are Jen Guenther and Reyna Morgan-Richer.  For more info or to RSVP, please contact Louella Richer, lricher@portermedical.org.  Meet in the Jessica Swift Community Room.
Middlebury Science Café
Thursday, September 14 @ 5:00PM
Peter Burke, Senior at Middlebury College
An Investigation of Online Comments about Climate Change 
As the climate changes, there has been increased news coverage about its effects. At this Science Café, we'll learn about the different ways users engage with online news about climate change and related topics through the comment sections of major news sites such as The New York Times, Fox News, and the BBC. We'll talk about the tools we used to compile and analyze hundreds of thousands of comments, and we'll discover how users engage with these articles, visualize how the discourse differs wildly vary from site to site, and quantify the proportion of comments espousing pro- or anti-climate change beliefs. We'll also talk about the underlying themes found amongst these comments and consider how online discourse about climate change serves to reinforce pre-existing beliefs. Doors open at 5:00, the discussion starts at 5:30 and runs until 6:30. Coffee from The Royal Oak, decaf and caffeinated, is provided free of charge along with vegan nut-free snacks from Friday Bakery.
Banned Book Tour with Lt. Governor Zuckerman
Wednesday, September 20 @ 4:00PM
We are excited to host Lt. Governor David Zuckerman as he travels the state hosting a series of book readings from banned books at local bookstores and libraries. These events will feature special guests who will join the Lt. Governor to discuss with the audience the importance of free speech, inclusion, democracy, and open dialogue.
Around the country, we have seen the proliferation of book challenges and bans by school districts and local governments. These bans often target books that feature LGBTQ+ characters; talk about gender and sexuality; highlight racial disparities; or talk about difficult issues such as substance abuse and cases of police violence. Students, teachers, and curious minds should be able to access materials that spark critical thinking, cover difficult topics, and appeal to diverse interests without fear of government interference.
Addison County Amateur Radio Association
1st Sunday of the month, 8:30 am - 10:30 am.
The Addison County Amateur Radio Association (ACARA) provides a forum for members to share amateur radio and its value to the general public as a non-commercial voluntary communication service, particularly with respect to providing emergency communications.
In addition, ACARA offers members support for their educational, technical, experimental, and other electronic- and radio-related activities. Come join us at any of our upcoming meetings to meet local Ham Radio operators and learn more about our amazing hobby. Public welcome!
For more information, contact Duane Fowler, ACARA President at 802-734-9382 or by email.
Burlington Writers Workshop - Middlebury Chapter
2nd and 4th Tuesdays, 6:30 to 8:30
Writers of all genres and skill levels are welcome to join us for this regular meeting of BWW. Each time we discuss the writing of two member writers who have arranged to submit work in advance. We use the MFA style of offering feedback, focusing on the work at hand to help cultivate, inspire, and strengthen our individual craft. We look forward to having you join us! Questions? Write Andrea Chessman or Marsha Harris.
Wednesdays, 1:00pm - 2:00pm
Free talks held live at public libraries around Vermont and live streamed, Wednesdays, September through May.  Visit Vermont Humanities website for more details on upcoming talks.
Fall and Spring series.
The Middlebury Community Classic Film Club, MCCFC, provides an opportunity for folks to gather for thoughtful entertainment while building a sense of community.  The club screens four films in the fall and four in the spring all organized around themes. Learn all about our Spring 2023 Series here. Discussion of the films is led by club convener Steve Gross. To get involved with MCCFC, contact Chris. 
Thursdays, 1:00pm - 3:00pm
WELCOME TO THE OTTER CREEK POETS!  For over 20 years a group of poets has met weekly in the library to discuss our work together. Currently we hold "hybrid" meetings, for both in-person attendees and others online through Zoom. The workshop's emphasis is to help each other improve the effectiveness of their new and revised work. Sharing your writing is rewarding, but isn't always easy. The Otter Creek Poets know how to be supportive of both the poet and the poem.  Writers and aspiring writers of all ages and levels of experience are welcome, as are poems in all forms and styles. The workshop is free to all.  For more information, and for the Zoom link required to log-in, contact David Weinstock by email at david.weinstock@gmail.com, or by phone and text at 802-989-4314.
3rd Tuesday of the month, 6:00pm - 7:00pm
meet in the lobby
Join Renee and fellow community members for a discussion of the current month's title.  We read everything from fiction, youth and teen, non-fiction, essays and more.  New members are always welcome. Contact Renee or 388-4095 for more information.  Please register here for this month's discussion.