Ilsley 100 Community Updates from Jim Gish
Stay in touch!
Sign up to receive regular updates on the Ilsley 100 Project.
It's been a busy year for the members of the Ilsley 100 Project Team.
We've been meeting twice a month since last April to evaluate, debate, discuss, and, finally, vote on the future of what many consider the centerpiece of our downtown, Ilsley Public Library.
Before we get to that decision, let's do a quick recap of the point of this work.
A Meeting of the Minds
The nearly 100-year-old building that forms the core of our town-owned public library is presenting Middlebury with something of a dilemma.
Do we invest $4 or $5 million on some essential repairs?  Replacing, for example, an on-its-last-legs boiler with a greener and more cost-effective heat pump system.  Curing a mold problem in the basement children's library.  And replacing an elevator that requires the Middlebury Fire Department to regularly rescue library patrons stuck between floors.
Or do we go through the process recently followed by several other Vermont communities in recent years—Shelburne, South Burlington, and Manchester come to mind—and take a systematic and sustained  look as a community at what we value and envision in a public library that serves not just Middlebury but many of our surrounding communities?  Even if that means spending considerably more than $5 million.
And, adding to the complexity, if we followed that second pathway, would the library be renovated in its current location or built new, in the lower municipal parking lot alongside Otter Creek, for example?
The Middlebury Selectboard handed this mission off last year to what has come to be known as the Ilsley 100 Project Team, a group that includes Ilsley Library Board Trustees, Middlebury Selectboard members, Library Director Dana Hart, and committed local citizens.
A Decision—And a Competition
Fast forward to now.  Following many public meetings, community surveys, one-on-ones, extensive coverage in the Addison Independent, and, perhaps most important, the professional library staff's in-depth study of future needs based on the daily workings of Ilsley, the first phase of work is complete.
The Ilsley 100 Project Team has recommended to the Middlebury Selectboard that the community undertake an extensive renovation of the current building that will address the outstanding needs of the building while expanding to provide what the community has said it values most—more public meeting spaces, quiet reading areas, a safe and welcoming environment, modern bathrooms, an environmentally friendly building, and healthy engaging spaces for our children, from infants to teens.
This is not a least-cost option.  An initial order-of-magnitude estimate puts the cost at about $15 million.  Some of that price tag would be covered by state and federal grants, some through a capital campaign.  Inevitably, some would be covered by a municipal bond and thus by us as local taxpayers.
Our next steps will necessarily be deliberate and incremental.  We will spend $20,000 in a design competition: four architectural firms will submit ideas for renovating and reimagining Ilsley.
Those designs will be available this summer and that will be an exciting time for all of us to start to see take shape the Ilsley Public Library that will continue to play a central role in the life our community in its second 100 years.
Finally, if you haven't read this wonderful piece already, here is a link to a New York Times article entitled "A Love Letter to Libraries, Long Overdue" that you may find as moving as I did.
Questions or comments, send them my way at jim.gish@ilsleypubliclibrary.org.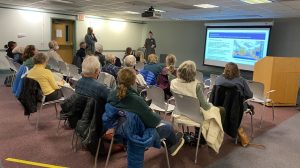 Your Ilsley 100 Project Team has been busy this Fall! During the past several weeks, the 10-person team that has been charged with recommending a plan of action for the…
Read More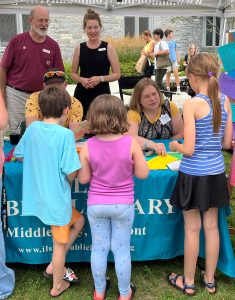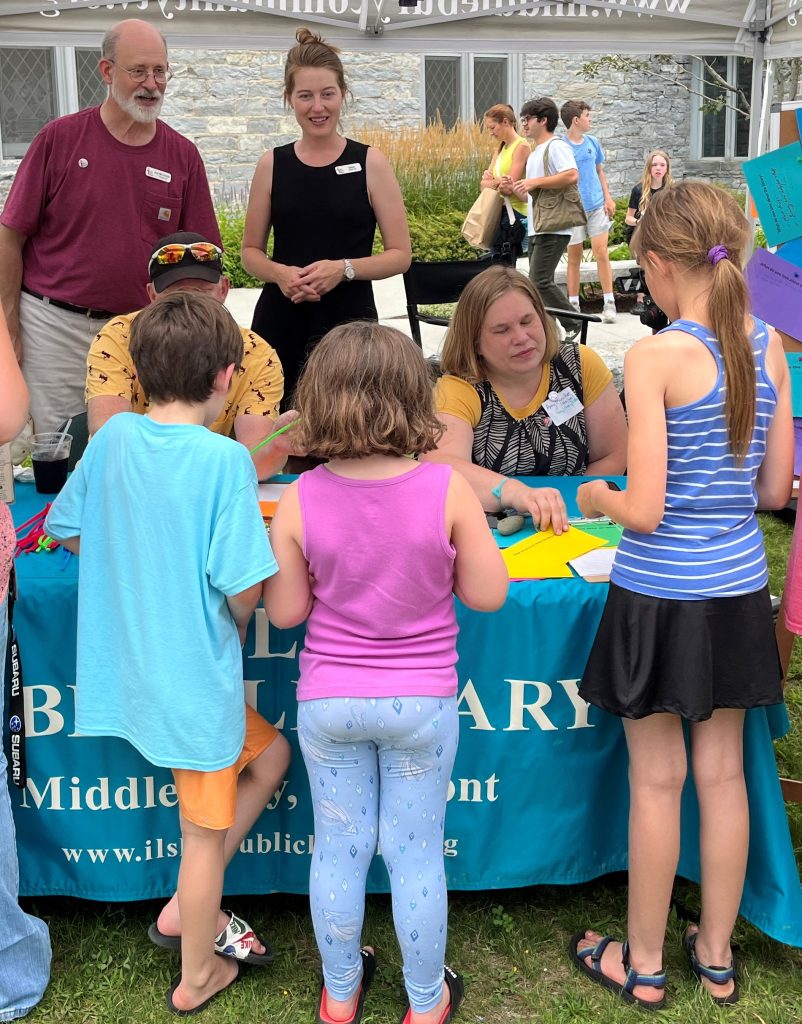 The Better Middlebury Partnership's Downtown Block Party—which made its debut in August 2018 during our second year of construction downtown to celebrate the life of our community and support our…
Read More