Ilsley 100 Community Updates from Jim Gish
Stay in touch!
Sign up to receive regular updates on the Ilsley 100 Project.
The Better Middlebury Partnership's Downtown Block Party—which made its debut in August 2018 during our second year of construction downtown to celebrate the life of our community and support our downtown businesses—returned on Thursday, August 4, in tandem with our weekly Midd Summer Market to give locals and visitors a good reason to brave the summer heat!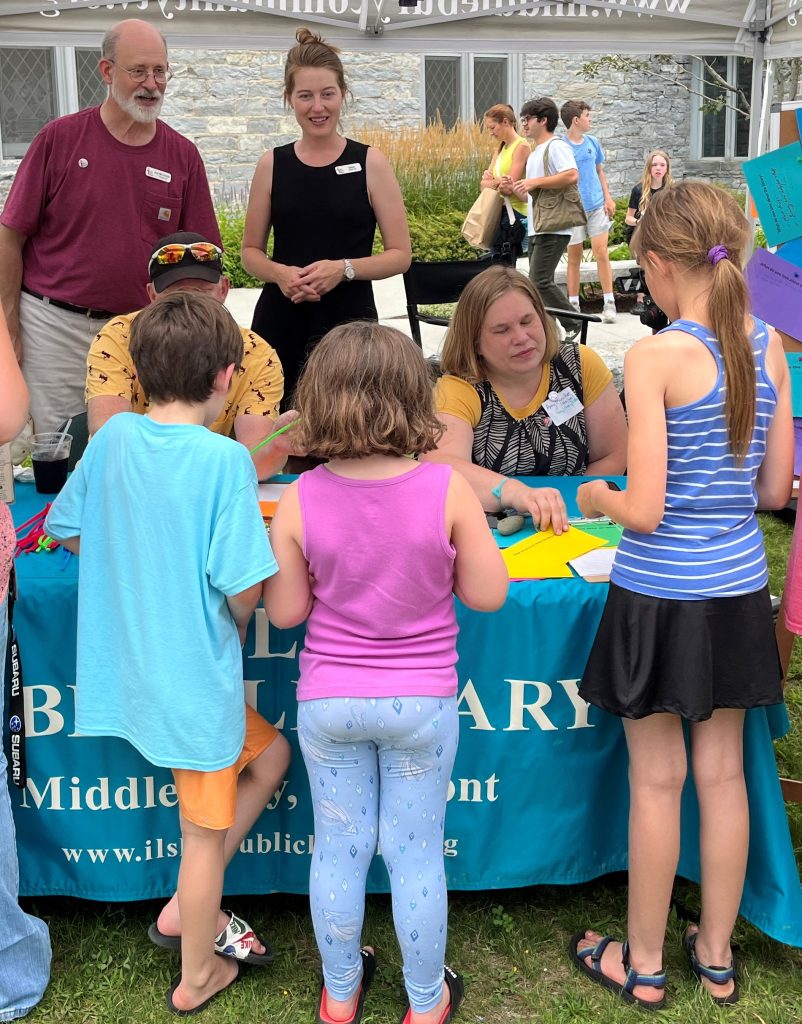 Seen in the photo above in their booth at the event are Ilsley Board of Trustees president Joe McVeigh, library director Dana Hart, MCTV executive director Kurt Broderson, and Ilsley Trustee Amy Mincher.  Along with the many artisans, growers, producers, and makers who set up shop at the corner of Merchants Row and Main Street, the Ilsley Public Library/MCTV team took advantage of the gathering to ask attendees two basic questions:
What do you love about Ilsley Public Library?
What could be better about the library?
First the Love
Library users young and old told us what they love about Ilsley Public Library.  Here are some of the responses written down on colorful index cards and displayed at the booth during the block party:
"It is a great, welcoming, accessible public space. I love just browsing and looking for new things to read."
"Availability of small meeting spaces that are safe and comfortable."
"We love the people. So kind and helpful."
"That it is downtown!"
"The Youth Media Lab and the Female Filmmakers Camp."
"I love being able to check out any book or movie for free."
"Graphic novels."
"Puzzles. No fines for late books."
"I love your Louise Penny books!"
"It is such an interactive space, and you can just read for hours."
"Outreach and delivery to child care centers."
"The sense of community."
"The Garden—sour cherries!"
And, no surprise: "The bathtub in the children's area!"
What Can Be Done Better?
As the Ilsley 100 Project Team considers the future of our nearly 100-year-old public library, it was helpful to hear some of the things that could be done better:
"Update the interior. I love the building and how it is classical but it is kinda crumbling."
"We need a new community meeting room.  Higher ceilings and better sound amplification."
"More public open spaces. Space to hold meetings seems to be buried in the basement."
"Air quality in the basement."
"Bigger space. Comfier chairs for reading in the Children's Room."
"More space for people to visit and more books!"
"Better bathrooms! Also, more Bad Kitty books and more books about unicorns.
"Up-to-date features."
"Take care of the garden!"
And a personal favorite: "A pet hamster."
Thanks to all who took time to let us know their thoughts on our public library!
What do you love about Ilsley?  What could be done better?  Email me your thoughts and I'll be happy to share them with our readers.
Questions or comments, send them my way at jim.gish@ilsleypubliclibrary.org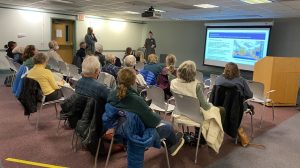 Your Ilsley 100 Project Team has been busy this Fall! During the past several weeks, the 10-person team that has been charged with recommending a plan of action for the…
Read More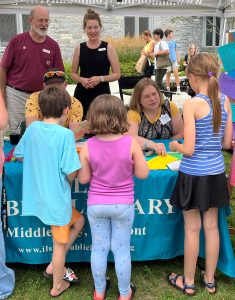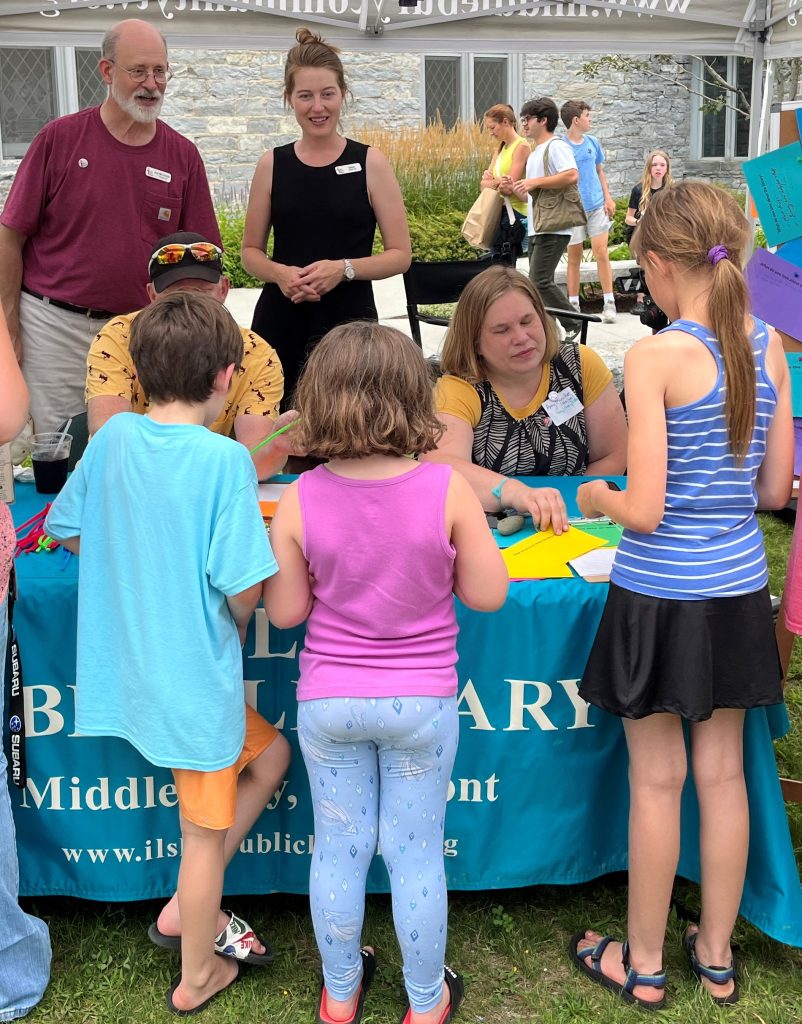 The Better Middlebury Partnership's Downtown Block Party—which made its debut in August 2018 during our second year of construction downtown to celebrate the life of our community and support our…
Read More